11 Bread Clip Uses People Never Knew They Exist
Generally, a bread clip uses to hold plastic bags closed, such as those in which slashed bread is commonly packaged. They are also commonly called by these names depending on your area:
bread tags,
bread tabs,
bread ties,
bread buckles,
bread-bag clips.
Before we talk about the uses for bread clips when traveling and other life hacks, let's talk more about how this works In general. By sealing a bag more securely than tying or folding over its open end, the clip or tie may preserve the bag's contents longer.
In some cases, the color of the tag indicates the day on which it was baked, although there is no universal standard for the color code.
Most designs of bread clips consist of a single plastic part through which the neck of a plastic bag can be threaded because these clips are cheap ubiquitous and come in a variety of shapes and colors.
Some people collect them most bread clips are made from plastic number six polystyrene but KLR Systems also make cardboard bread clips. Such clips are also used for bagged milk in Ontario Quebec New Brunswick and nova scotia Canada.
The most common package is four liters in three 1.33-liter sealed bags in a larger bag. Which is closed with a clip and imprinted with the milk's expected expiration date.
A more complex bread clip design involves two articulated plastic parts mounted on a pivot with a spring between them to provide tension the bread clip was invented by Floyd Paxton.
But if you love exploring new places and go on camping quite often or travel a lot then, why use a bread clip when traveling? and what can you use bread clips for in everyday life?
Don't worry we are here to show you some of the genius uses for bread tags that will absolutely make your life easier.
11 Sexy Bread Clip Uses When Traveling And Everyday Life
Let's check out some best ways plastic bread clip uses, we will also talk about each and every step that you need to do while doing these hacks.
If you have any questions or have any other hacks let us know in the comment section below, we'll be happy to share them with our loving audience if we found useful.
Now, let's start with the first one:
#1 Label Cords and Wires To Tackle Confusion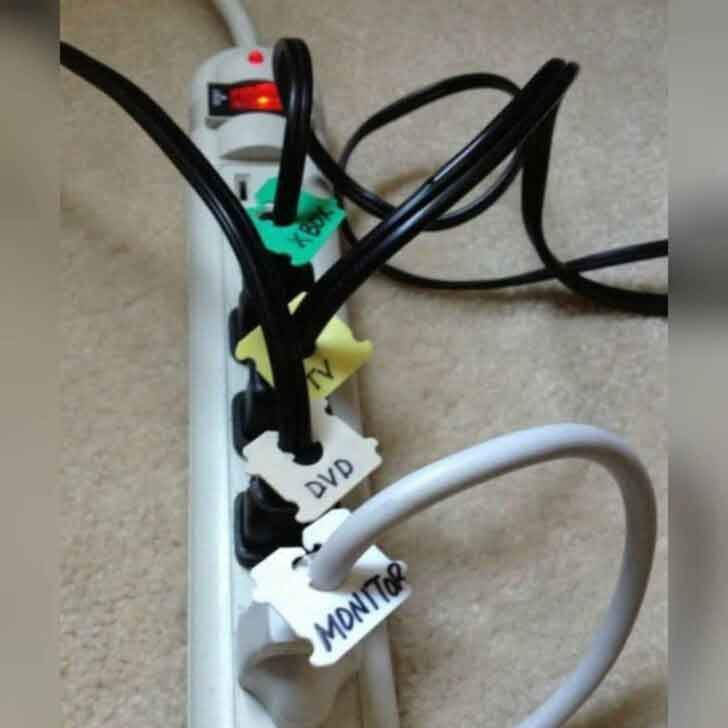 This is by far one of my personal favorite way to use old bread clips to banish the confusion while plugging and unplugging my wires. It's so frustrating when I accidentally turn off my TV cord instead of the fan switch. After using these little bread tags just like in the picture I was stunned by how crazy useful this was.
HOW TO DO IT? 
Just take a marker and write directly on the tag the name of the electronic it goes to. Then, clip the tag right onto the wire. That's All – no more confusion!
#2 Locate The Page On Books Or Magazines
Every found yourself an amazing book and you were loving it. But suddenly have to close it and read it for the next day but you suddenly realize that you forgot where you left off. Forget about buying magnetic bookmakers when you can use these bread tags to mark the page where you left off. Not only does it help to locate the page, but bread tags will also keep your book in good condition.
HOW TO DO IT?
Just take a bread clip and attach it to your page so you'll never lose your place in books or magazines again.
#3 Tag Identifiers On Sets Of Spare Keys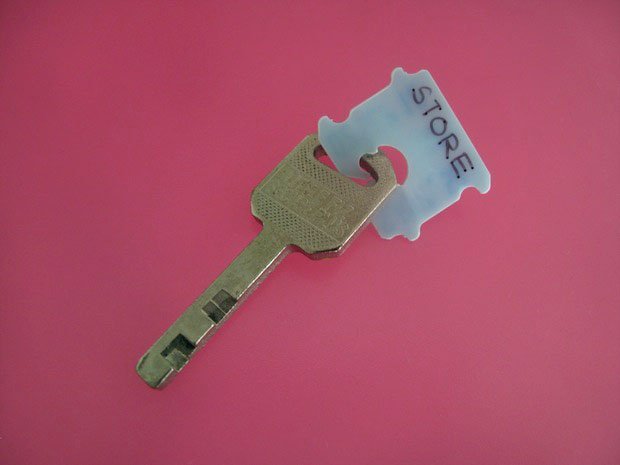 How many times have you had spare sets of keys that you try 10 times to open one lock, just because you don't know which one is right? Some of us have piles of these things. Instead of wasting your precious time every day on those silly things.
HOW TO DO IT?
Take a bread clip write what the key opens onto the bread tag with the permanent marker and then clip it to your key.
#4 Bread Clip Gardening Hack
One woman has shared this genius hack for reusing bread bag tags. She shared the hack in the Facebook group Upcycle which is all about finding ways to upcycle household goods instead of biffing them. The hack was via her mum who reuses her bread bag tags to identify her plant cuttings!
HOW TO DO IT?
Just take a marker, and write the plant name on the clip. Then clip it to your pot. Takes the guesswork out of gardening.
#5 Use As A Clothespin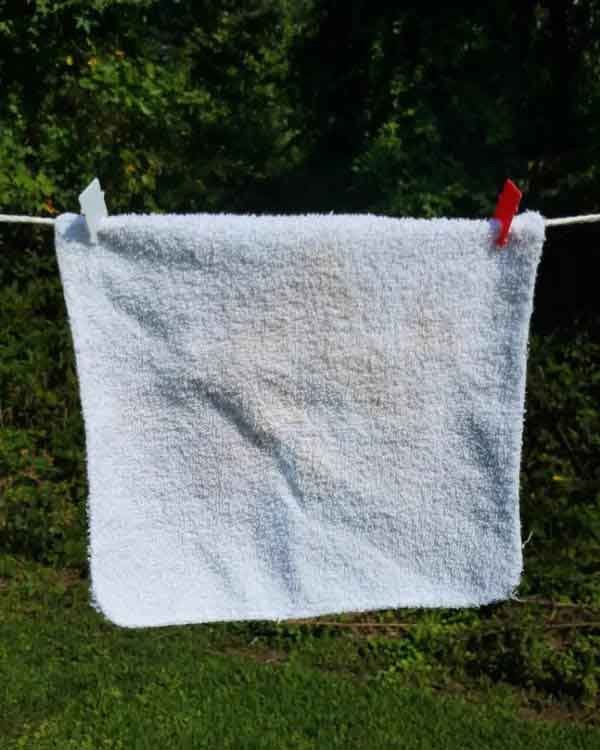 This trick is more traveling friendly though you can also use it at your home. If you are planning to do camping better you carry a bread clip in your wallet. Because somewhere you might need to hang clothes, where bread clips work great for small easy-to-carry clothespins!
HOW TO DO IT?
Just take some bread tags and clip in on two sides of your clothes just like in the picture.
#6 Save Flip Flops Toe From Breaking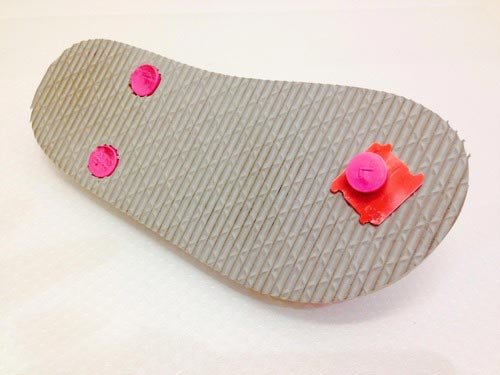 Ever have a pair of flip-flops where the toe part pulls through the bottom every single time? Well, we have a bread clip trick for that as well. You can do a quick fix by pushing it back through and clipping a bread clip around the bottom. It will not solve all the problems but definitely buy you some time until you can get a new pair of flip-flops.
HOW TO DO IT?
Grab your bread clip and put it into the toe part of your flip-flops. Super Genius!!
#7 Headphone & Earbud Organizer
This is super handy especially for travelers when you have to pack your tangling wires. By using the bread tags you can simply wind your earbuds and keep them in your backpack or wallet without worrying about messing up with wires later on.
HOW TO DO IT?
You can clip it around the wires by covering all the folding wires by wrapping the wire around the clip and tucking it at the end.
#8 Organize Rubber Bands And Hair Ties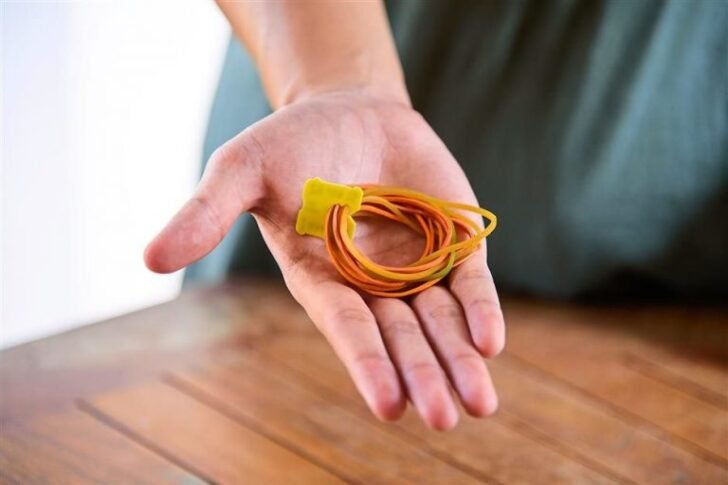 Ever worried about losing your rubber bands? Don't worry you can just use the bread tags to keep them all together in one place. This is super useful to prevent your rubber bands or hair ties from tangling up everywhere. You'll probably stop losing them after using this trick!
HOW TO DO IT?
Loop rubber bands and hair ties into the bread tag to keep them from tangling into each other.
#9 Guitar Picks
Do you love playing guitar a lot? If you play guitar often then you must find yourself in a situation where you lose your guitar pick all the time because it's gonna happen every now and then. And you'll find it very hard to play those keynotes with your tiny fingernails. No worries!! You'll probably have some old bread tags in your house so simply use that as a guitar pick.
HOW TO DO IT?
Just turn the open end of the clip inward and pick away.
#10 Mark The End Of Your Tap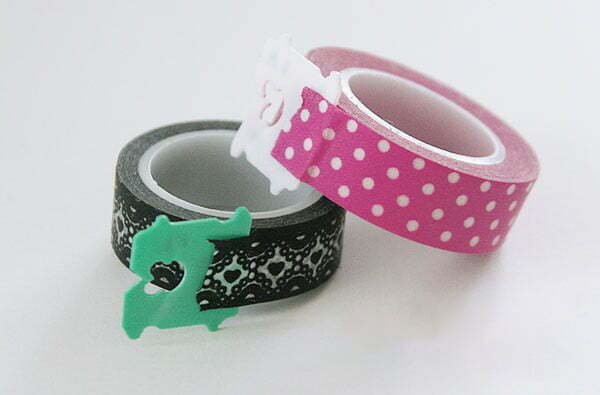 This trick is super handy but I found really frustrating to find the end of my tape every time I wanna peal.
When you are done ripping off a piece of tape, stick a bread clip at the end. That way, when you are ready to rip off a new piece, the end will be stuck to the tie and not the roll of tape.
From that point, you'll always have a starting point without folding or wasting tape which will take you ages just to locate the end of your rolled sticky tape.
It works for masking tape, scotch tape, washi tape, etc.
---
HOW TO DO IT?
Take your bread clip and place it on the end of the tape, like duct tape and masking tape.
Let You Know In Visuals